Ooh La Spa Signature Facial (60-75 Mins)
(designed for your exact skin type, this personalized facial is customized from start to finish. You'll experience a custom blended deep pore cleansing, exfoliation and massage followed by a therapeutic BioElements mask and serum designed to correct specific problems. Emerge with immaculately clean, smooth and glowing skin)

$100

Acne Clearing Facial (75-90 Mins)
(an absolute must if you are break-out prone, have clogged pores or blackheads. You'll receive a deep pore cleansing, exfoliation, extractions and a medicated mask that contains enzymes, antioxidants, antiseptic and anti-inflammatory ingredients. Make this effective treatment a part of your continuing fight against acne)

$109

Power Peel Facial (60-75 Mins)
(this powerful treatment uses extra-strength exfoliation to peel away dulling surface layers, minimize the appearance of pores and smooth the skin. An immediate improvement in texture will occur, surface skin will feel like porcelain and your complexion will take on a healthy, youthful glow. The intensity of the treatment is customized for your exact skin to ensure maximum results. A potent skin peel without any down time)

$114

Flaxx-C Anti-Aging - Firming Facial (75-90 Mins)
(this breakthrough treatment is created for skin that's showing signs of age – sagging, fine lines and dullness. A thorough cleansing is followed by our exclusive exfoliation process, energizing massage and ultra-tightening mask. It's all designed to restore firmness to sagging skin as it lifts, tightens and smoothes. You'll instantly experience firmer, more resilient skin)

$121

Pumice Peel® Manual Microdermabrasion Treatment (90 Mins)
(the ultra-fine pumice crystals in this machine-less microdermabrasion treatment peel-away dull, dreary cells, abrade uneven skin and visibly reduce the appearance of fine lines and wrinkles. A skin-resurfacing treatment, it also includes a custom mask to infuse nutrients into your newly polished complexion. The results will be brighter skin with improved clarity and more even tone. It's the ideal option for those who want the effects of microdermabrasion without the machine)

$115

Our formulas blend the best of science and nature with natural botanicals, aromatherapist and pure essential oils. Estheticians and at-home users want real professional results: no hype, no gimmicks, and no false claims.
THE BIOELEMENTS PROFESSIONAL FORMULA INTEGRITY
Dermatologist, ophthalmologist, and clinically tested for safety + efficacy
---

Dedicated to beautiful skin, Skin Script delivers the promise of healthy, vitalized, youthful looking skin. We believe in quality products that are gentle, yet effective. All products are paraben free, natural and ideal for treating all skin types and ethnicities. Located in sunny Tempe Arizona, all products are manufactured in the USA. • No Parabens • No Animal Testing
---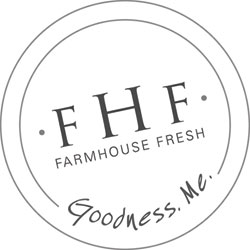 At FarmHouse Fresh, you'll find skincare products grown and crafted with delicious epicurean flair, that are either certified organic or use up to 100% naturally derived ingredients -- all chock full of fruits, vegetables, milks, and more from U.S. farms, including our own. We are proudly made in the U.S.A. We put just as much love and care into our products as we do in cultivating what goes into them.
---

Professional Clinical Skincare Since 1997 • Control Corrective Skincare Systems is all about transformation. Our purpose is twofold – first to attain results and then to maintain the health and beauty of the skin. Control Corrective formulas deliver clinical skincare results in practical and accessible ways. An important aspect to our skincare products is quality, consistency and professionalism. All of our formulas have been tested for efficacy, and the active ingredients are extensively researched for true potency and results. We take great pride that we adhere to GMP standards, we do not test on animals, and are completely paraben-free.
---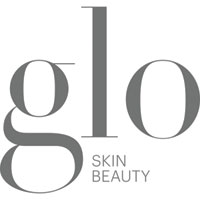 At Glo Skin Beauty, we believe makeup is an extension of skincare and when paired together our skincare and makeup solutions are most powerful. This is exactly what inspired the creation of Glo Skin Beauty.
Your SKIN is as unique as your individual BEAUTY. • Researched and developed with innovative, active ingredients and nourishing minerals, our professional products complement our retail products seamlessly, delivering your personalized prescription for healthy, beautiful skin. Skincare and makeup professionals worldwide use Glo Skin Beauty to deliver on the promise of flawless skin and empower their clients with confident beauty.